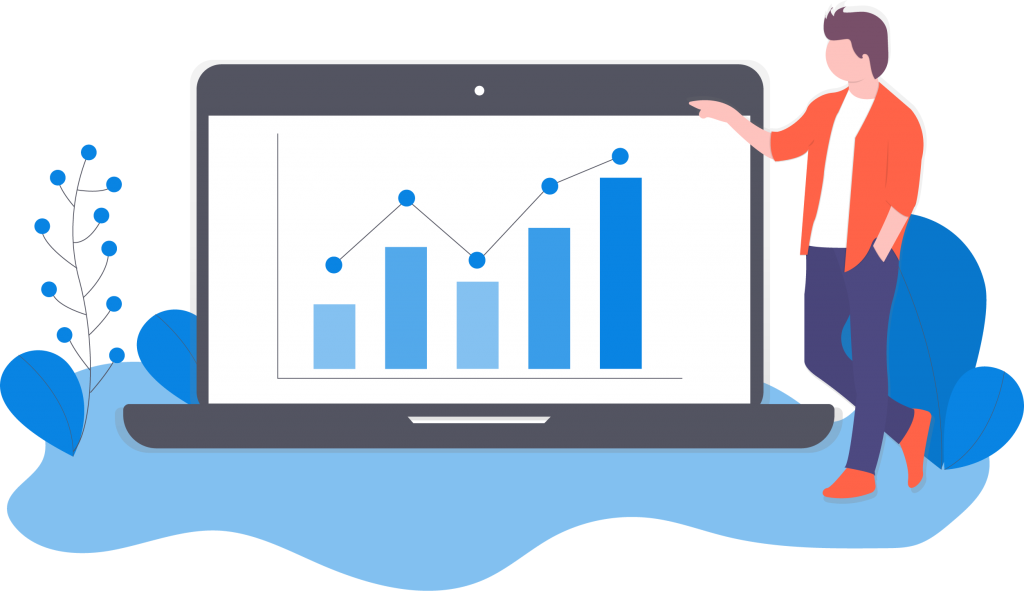 Digital Marketing Salt Lake City
---
Omnileads, a digital marketing Salt Lake City based company would like you to have more paying customers! We can help your business get original page rankings and show up at the top of the search results for a far smaller investment than you could anticipate. Omnileads offers monthly SEO packages that can be customized to meet your marketing budget.
For comprehensive digital marketing in Salt Lake City, more people trust Omnileads LLC than any other marketing company in the state! When a client calls us for the first time and schedules a consultation and site audit, we find out what digital marketing Salt Lake City services they need most and create a digital marketing strategy according to what we discover. We work for and with our clients, educating them about everything that we do, and give them their money's worth!
We Start with the Basics
While Omnileads offers a slew of digital marketing services, we believe that websites should crawl before the walk and walk before they run. Often, clients consult us for SEO and find out that they need website design services first. We're not trying to sell them extra services, milk their money, or sell them services they don't need. It is our job to give the best recommendation we can base on the facts we gather.
The reason why we often recommend site design/site remodeling before SEO, even when a client calls just for SEO, is that we want all of our clients' SEO campaigns to be successful. In a very real sense, our clients' success is our success, and our clients' failures are our failures. Many times, new clients have websites that aren't conducive to converting traffic, to put it lightly. In these cases, what good will it do to implement an SEO campaign that sends volumes of new traffic to their websites only to bounce!?
Good SEO at the Wrong Time Can Hurt Your Website
When a client has a bad website, which can be in the form of amateurish design, poor content, sloppy, unprofessional, etc., they're going to lose any new site traffic they gain just as fast as they get it. When Google sees that all this traffic is bouncing from their website right after arriving, Google's going to tell itself, "This site must not be good," and they're going to punish your site in the search results, and your site may never be able to recover!
Making a Custom SEO Campaign Just for You
Once we customize and implement a digital marketing strategy for your website, we'll then decide how to attack your SEO campaign. We have many tools our digital marketing belts, such as SEO, PPC, social media marketing, press releases, PR marketing, email marketing, and more. Rather than using the same technique for each client, we use the marketing mediums that will bring about the best results for them.

We consider a client's products/services, niche, industry, marketplace, and other relevant factors when creating the perfect digital marketing campaign. Our attention to detail and attention to clients is what makes Omnileads the best choice for digital marketing in Utah.

Start Your Digital Marketing Campaign
Digital marketing is like farming. The sooner your sew your seed, the sooner you will reap the harvest! We invite you to consider Omnileads for all of your digital marketing needs. See for yourself why we're widely considered to be the number one choice for digital marketing in Salt Lake City.
Since we see that the competition in every industry is unique; we tailor make our SEO options to meet your website and to compete with your target audience. If you are a small business owner looking to enhance your local search existence or a national corporation; we evaluate that the wants of your business and then give you a customized digital marketing Salt Lake City solution that will bring the greatest return on your investment.
An amazing website is great, but it serves very little purpose if no one can find it. That's the reason Omnileads' customized search engine optimization services have been transforming unknown businesses into popular online destinations for years. Using the industry's most cutting-edge SEO tactics to increase your Utah search engine rankings, we can help increase web traffic right from the beginning.
Drive qualified leads to your website, using our own in-house SEO strategies. Search Engine Optimization (SEO) is fast becoming one of the most important parts of a business' Salt Lake City marketing campaign. Research has shown that increasing numbers of individuals are searching the Internet before making a purchase and significantly much more than 60 percent have been local searches.
It is currently critical for small business owners and big corporations to establish a strong online presence. The degree to which your business is actively managing your search engine existence, features a direct and sizable impact on the total amount of earnings you see every month. Research the targeted keywords in your industry and review your top competition. Backlink building will continue to be a tremendously essential component of Search Engine Optimization (SEO).
Is your website working for you the right way? If the answer to this questions is no; then you really do want Omnileads to help you. Today more than ever, you need our Digital Marketing Salt Lake City business to develop an attractive, user-friendly and one of a kind website that helps you communicate with your customers and increase their buying habits. At Omnileads, we build your website from the ground up, which helps you to reinforce your brand name and increase your online footprint. No matter if you're looking for an online showcase of your products and services or require full-blown Ecommerce functionality, we'll create a website as unique as your brand.
Our internet design and development services specialize in responsive Ecommerce and corporate internet web designs in Utah. We will optimize your website to position you at the top of the search engines. We will boost your Google Map listings for local landing pages, etc. Omnileads has a team of social media experts to take the guesswork out of social marketing and make social platforms work for you. From creating innovative, out-of-the-box social marketing campaigns to posting photos and videos on your behalf, we have your social demands covered.
When it comes to the requirements of your business our Salt Lake City digital marketing company has your back. Omnileads can create get the job done right every time. Our custom development services helps you do that. We are going to take your Salt Lake City, Utah business' challenges and remedy them through developing cutting-edge applications that streamline your business and give you a competitive advantage. Our custom SEO digital marketing Salt Lake City tactics will get ahold of your customers with your own brand. We have a profound understanding of SEO marketing along with what is necessary to conduct an effort.
In the event that you're looking to create content that gets noticed and shared; then let our SEO digital marketing Salt Lake City, Utah company help you achieve it. There is nothing we can't (or won't) do to get you the results you desire.
Digital marketing in Utah is taking a different turn at Omnileads. Instead of paying before you see results, our Pay As You Grow services only cost you when we perform as per our promises. When you see ranking improvement, more visits to your site, and more sales, you'll see why we are considered a top marketing firm in Salt Lake City.