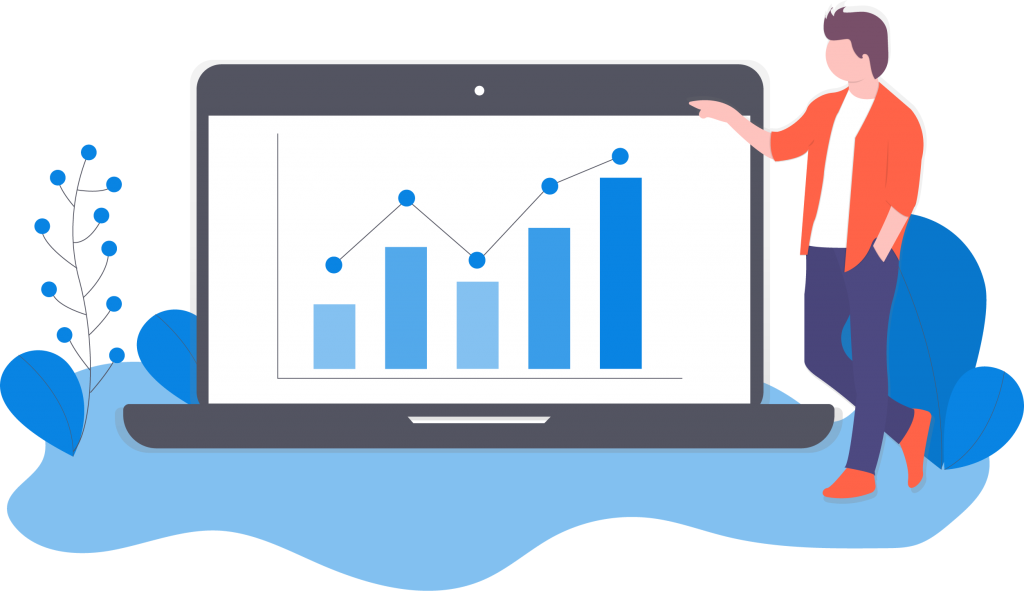 SEO Services Salt Lake City
---
There are nearly 10 new Internet users/second and search engines are the epicenter of how individuals navigate the Internet. 85 percent of online purchases originate with an internet search engine. Our SEO services Salt Lake City can help your website rise to top of search engine results. Search engines have been designed to help individuals find precisely what they have been looking for. SEO in Utah is a process that makes it possible for your website to be easily seen via search engines by building links to your website and using strategic keywords that people are searching for.
For stellar SEO services in Salt Lake City and beyond; get your money's worth with Omnileads LLC. Our Salt Lake City SEO experts have worked relentlessly to craft an SEO strategy that is clear enough to be defined yet flexible enough to bend to individual needs. We make sense out of SEO for clients, not only doing the SEO work for them but also informing and educating them as we go. It is this transparency that has earned the trust of hundreds of website owners in Utah and throughout the United States.
Omnileads LLC Provides SEO Services Salt Lake City that are Proven to Work
Today, there are literally countless millions of websites that exist on the World Wide Web. Every website needs SEO. Further, just about every niche you can think of is saturated with content. With so much competition online, a person might think, "SEO must be harder than ever." While this logic is completely understandable, nothing could be farther from the truth!
Today, the search engines are smarter than ever, and they're getting smarter by the week. Therefore, it's very difficult to manipulate them for the sake of ranking a Web page like it once was. Now, spammy, unprofessional, and unhelpful content just doesn't get ranked, no matter how many links they build, no matter how many keywords they stuff in their content, and no matter what other tricks they try. Finally, we are at a place where those who provide the best content get the best ranking! All we have to do is give the search engines what they want, and be patient, as it takes time to climb the search engine rankings unless you use paid search ads!
We Charge Based on Performance
At Omnileads, we are so confident in our SEO services in Salt Lake City that we don't charge if we don't perform. Initially, we charge the client a very small amount when they contract us to implement their SEO campaigns. This small sum goes to cover our basic operating costs. If we do not provide meaningful results that you're happy with, you can get your money back – no problem! Fortunately, we don't have this problem.
OminLeads lets our clients pay as they grow. If we achieve the levels of growth that you desire, then you upgrade your package. If not, you can have your money back and go somewhere else. As our valued client, you will have 24-hour access to your SEO analytics so you can evaluate your SEO campaign's progress or lack thereof. Our SEO integrates seamlessly into your current WordPress or HTML5/CSS3 files.
Omnileads Provides SEO Services in Salt Lake City that Work for YOU
We understand that your industry, niche, and markets are unique, just like your products and services are unique. Your website is unique, your brand is unique, and your message is unique. Therefore, Omnileads LLC provides customized SEO services Salt Lake City that are designed to meet the needs of each client we serve. We will sit down with you, discuss your goals, and perform a free website audit so we can begin your SEO campaign.
Partnering with Omnileads enables you access to search engine optimization solutions to your customers at hardly any cost to you. When you decide on our white-hat Salt Lake City SEO services, you gain all of the benefits of a full-service, experienced SEO team without having to build out the infrastructure. This permits you to save money from having to build and train your very own in-house team. You can expand that savings into your customers by providing cost-saving online marketing solutions. Omnileads SEO services Salt Lake City helps you spend more of your valuable time and expertise working on what your company does best!
In regards to our highly successful Salt Lake City SEO services; what are you doing to draw clientele in? Catch the heart of your business in the most suitable number of characters for your search listing and you've uncovered one of our many approaches to the specialized Omnileads SEO. These aren't just meta descriptions and page names; they're the very first impression a new customer has of your company and website.
What should you be doing that none of your competitors are doing? Now is time for you to develop perfectly strategized long-tail keyword phrases. It is all about giving your users a sample of their information they're dying to understand without over-promising and subsequently letting them down. When it comes to your website's first impression; our SEO services Salt Lake City have confidence in keeping it honest, interesting and relevant. With these elements in place, you can turn a very first meeting into a long-term partnership of incredible life-time value.
Search engine results have been influenced by the quantity and quality of backlinks pointing to your website. The more additional backlinks attached to your website; the higher it's ranks and the longer visible it is to your customers. For businesses that want an online presence, establishing backlinks to your website is vital to the long-term success.
The huge bulk of consumers use search engines to make purchasing decisions. An astounding 85% of the search engine based traffic comes from the first page of Google results. You cannot even afford to be seen on page two! To be successful at small business Internet marketing; you need more than just a website. Your business needs to be highly visible and simple to find for customers that are willing to pay for your products or services. Omnileads can make that happen much sooner than you think?
What you may start to see as the future of SEO is the use of more strict grading when it comes to social proof, backlinks and content. Search engines are getting smarter and that's actually not a bad thing. The companies that are presently being rewarded with great rankings in search results are the ones that are putting in the most effort. Search engines have the ability to understand online content far better than they once have. Producing and distributing invaluable content is currently vital for search engine optimization. Therefore, content marketing has tremendous implications for an effective Salt Lake City SEO services campaign.
Simply put, content marketing is creating and sharing unique and appropriate reading material online. The end aim is to attract highly targeted traffic that's searching for the answers that you're addressing. This includes producing blog posts, videos, FAQs, tutorials, imagery along with other power SEO services Salt Lake City that Omnileads provides. Content marketing generates inbound sales opportunities as opposed to chasing them with traditional marketing tactics.
Each effort we run consists of a potent mix of search engine optimization and online marketing tasks that are designed to get your website or business the visibility it takes. When you are an Omnileads client, you'll be given your very own back office login that will allow you to view real-time metrics on what tasks have been completed for your account, how long each action has been obtained and also what activities still need to get completed. This gives you a minute-by-minute update on each and every dollar you've invested for your custom tailored online marketing efforts.
Within digital marketing, we're confronted with the following conundrum. Is it better to optimize for humans or for search engines? Because of the ever-changing forces of Google's algorithm, the two are not really so diverse as one might think. Gone are the days when a single question had to be repeated a couple times on a single page for search engines to have the slightest clue what you're all about. Also, don't forget about the days of keyword stuffing every location and keyword possible.
There is still a lot of information Google would like from you before rewarding you with an area on their first page. One of the primary questions Google should learn is if they can believe in you. In case the biggest concern you have is how to beat the competition and do it fast, then backlink building is the answer you want. No matter the size of your website, backlinks have to be described as an essential component of your digital marketing in Utah strategy. Our team is aware of all your personal needs to highly succeed. We'll review your industry, educate you who is winning at backlinks and what you need to complete in order to beat them.
Getting ranked in search engines can be complicated for beginners and is always extremely time-consuming. Time is money for small business owners! Omnileads saves you by fulfilling your SEO campaign services tasks using our custom technology that creates efficiencies that empower us to provide affordable online marketing solutions to you. Our SEO services in Salt Lake City allows you to promote your company while spending your time doing what you do best which is running your business.
You'll find affordable SEO services Salt Lake City from Omnileads. Our Pay as You Grow marketing services ensure you never pay for empty promises made by your marketing agency. We deliver organic growth that improves website traffic and leads to more sales every month. Contact an Omnileads expert for more information.