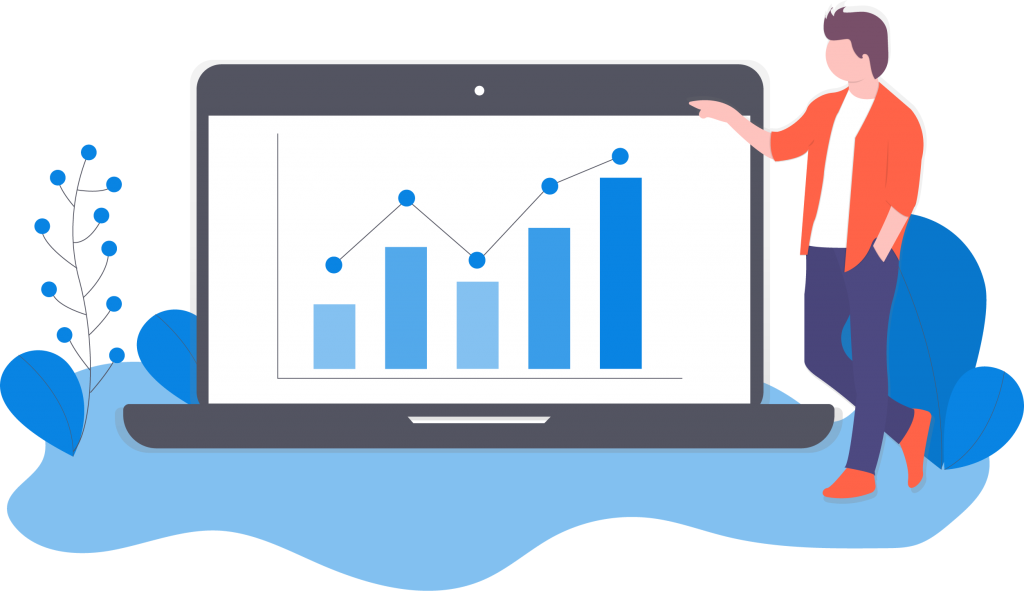 ---
Our Utah SEO company is aware how essential Salt lake City SEO is for helping businesses succeed and grow. Omnileads can show how you compare with the top competitions on several ranking factors. Possibly you are skeptical about whether or not our Utah SEO Company's proprietary way of search engine optimization really performs? We understand why a Utah SEO company is very important, but do you know how it is best performed? Our Salt Lake SEO company uses expertise combined with real-time analytics to constantly make slight tweaks to your overall endeavor to enhance your conversion rate; which in turn gives you a lot more leads and earnings from new visitors.
For many Utah SEO companies, SEO is like bowling in a pitch-dark bowling alley and trying to get a strike. SEO seems to be this broad, elusive, and vague concept that nobody completely understands. This confusion is due, in part, to the endless hoards of misinformation that exist online. This misunderstanding of what SEO is and how it should be applied also stems from Utah SEO companies and individuals still practicing the same SEO techniques of yesterday, not realizing that Google has evolved tremendously within the last year. Bowling in the dark is no fun, and nobody wants to bowl that way anymore!
Come into the SEO Light
Omnileads is like the janitor who turns the lights on in the bowling alley so you can see – sort of. We can't completely control whether you get a strike, a spare, any other score, or whether you throw the ball in the gutter. Honestly, throughout the course of a game, you'll probably have several strikes, several spares, a few gutter balls, and who knows what else! The same thing applies to your SEO. You're going to have some success, some failures, and some mediocre results over the course of a single campaign. The key is that you will get better the more you practice.
No other Utah SEO company is going to tell you the truth about SEO like we do, either because they don't know or they don't care. As your dedicated Utah SEO company, we will do our part for sure. We will go above and beyond to exceed your expectations and help you succeed because your success is our success – literally! Our payment plans are set up on the principle of "pay as you grow," which means we don't get paid if you don't grow!
Trust Our SEO Counsel
Because we want you to succeed in your SEO and because we know you want to succeed in your SEO, it is crucial that you follow our advice to the T. If we advise you to purchase other services from us, such as Web design or digital marketing, it's not because we're trying to oversell you. It's because, as a leading Utah SEO company, we know what you need from your SEO to get the results both you want and we want. SEO doesn't have to be confusing. In fact, in 2019, SEO has never been as straight-forward and as easy to understand as it is now.
Together, We Can Make Your SEO a Success
Omnileads has a number of SEO packages you can purchase, and all of them will help you. We can also take over your SEO and do everything for you. Of course, a more comprehensive service like that will naturally come with a higher price tag. Still, we educate our clients and keep them in the loop when we manage their SEO campaigns. Just focus on doing what you need to do on your end to ensure that yours will be a successful SEO endeavor.
Our professional Utah SEO company services are important in managing your online presence. When utilizing Omnileads' search engine optimization, we need to make your website readily found online; but an incredibly optimized website will always influence potential customers to take action. Companies that can make their digital presence understood in a very clear and compelling way will soon be the ones that consistently see victory in the online marketplace. Our talented SEO Utah experts are dedicated to increasing your visibility and turning site visitors into genuine customers.
Online marketing companies have their personal techniques and proprietary systems; but at the core, the nuts and bolts of doing suitable Utah SEO includes whatever makes Google the happiest. Omnileads focuses on the fundamentals to create a natural search strategy that is results driven and builds a foundation for future success. We earn your trust by analyzing your website, creating content that will appeal to your specified customers and driving visitors. In truth, our Utah SEO company approach is not only a theoretical method; this is really a fundamental practice for boosting the search engine ranking of your website. Our Salt Lake City, Utah SEO company is one of those principal channels of this overall online marketing effort which helps you drive your search presence.
How a user interacts with your site is an indicator to Google on the quality of your website as being a search result. How many people today are clicking on your search results in Google? Do people head to multiple pages once they land on your site? In the event you are receiving a high volume of clicks and users really are spending quality time on your site, Google will need that being an indication that your website offers an excellent answer to their search query. Even though Utah SEO is a part of their internet marketing platform, search engine optimization will not exist singularly; it is only one component of the advanced internet marketing practices.
SEO stands for Search Engine Optimization. It is the process of increasing your website visitors from search engines like Google by leveraging search engine friendly elements on your website; in addition to outside indicators that help search engines determine your visibility. At Omnileads we handle several sorts of ranking factors when optimizing a website. For example: on-page and off-page factors, and user behavior considerations. The simple idea is that by optimizing for all this; your website will rank higher for major search phrases that your target market is searching for on Google. Utah SEO is the process of improving a website's visibility in search engine result pages (SERPs), resulting in additional visitors from the search engine's users within Salt Lake City and throughout Utah.
SEO is often referred to as offering natural or organic results; but that will not be taken to mean that our Utah SEO company is a non-invasive or even a cheap service. SEO is not magical; it takes quite a bit of hard work, planning and above all; time for you to achieve very great, long-lasting results. You should keep in mind that SEO is not quick. Achieving a high SERP position for your core keywords of your industry will take months and how many is dependent on your budget, your industry and your level of competition; but it always takes over just one or 2 when considering a national campaign.
Through the years, Google and one other search engines have consistently updated the algorithms they use to determine page rankings. Now they continue to revise their ranking standards regularly, dependent on progress in technological innovation and the changing needs and behaviors of those who do internet searches. By simply using a keyword tool such as Google's keyword planner you can search the volume for different key phrases and get new ideas for related searches that are also getting targeted traffic. You will notice that broad terms like "search engine optimization" have an exact higher range of searches, at which something more specific like "Utah SEO services" will have less searches but is far more targeted on an audience.
Some of the most common activities that contribute to optimization include keyword and analysis, link-building and making targeted modifications into your website's design, metadata and more. By implementing on-site SEO elements and continued off-site promotion, our rankings have continued to improve driving significant visitors and earnings for our clients. Keywords are the heart of our successful Utah SEO company process. When deciding what key words you wish to concentrate on; we all work towards a few things. The very first thing we think about when choosing keywords is your target crowd.
For instance; say that a grandmother with a sick cat searches for "veterinary help near me" but another individual in the same situation searches for "sickly cat help". The first grandparent is vastly ahead in the lead to finding what she truly needs within the research stage of finding a solution. In contrast, the individual searching for "sickly cat help" is clearly not mindful of exactly the best solution to help their ill cat; because they're most likely in crisis mode. To go a stage further, if someone searches for "best cat veterinary near me" we can assume they have a large interest in getting their pet immediate help and are currently comparing reviews among different programs.
Powerful Utah SEO additionally addresses the user experience when they arrive at your website. The search engines reward websites that best meet the requirements of their users, also when you provide the best possible expertise; you will be rewarded both with increased search engine placement and much more conversions of prospective customers. Authentic search engine optimization isn't merely a one-person job. Our SEO Utah team is a mix of content authors, technical specialists, website designers and developers. We all work together to create an online presence that no search engine can ignore.
The Omnileads team is very seasoned and skillful. Our staff is passionate about search engine optimization and so are driven by providing large value for our clientele. Google uses random advanced formulas to rank websites called algorithms. You can find dozens of variables that go into their algorithms, and the value of distinct things change. Google's ending objective when a user enters a search is always to deliver exactly the best search results potential. When a keyword is entered into Google they crawl the net and search for that web pages that are most pertinent to that keyword.
Searching on Google is much like asking a question. The purpose of search engines is to provide the best answers to your questions. That is, wherever our Utah SEO company will find out what keywords or phrases will be best for your business. We will make certain that you find out how nicely your website provides an answer to that particular search? For example, if someone searches for "exterior doors Salt Lake", Google would like to show you results that best communicate that they have been about exterior doors in Salt Lake City, Utah. Google looks for expertise, authority and confidence when crawling the net. The websites that demonstrate that they are experts on that subject will get rewarded with high rankings every single time.
Successful digital marketing also includes local Utah SEO, optimized website design, social media marketing and search engine marketing (SEM), content marketing, e-commerce promotion as well as depending on your industry and business design. Catering to internet search engines starts off with distinct coding markups. Each and every page on your website needs to be personalized for the particular target market by means of customized metadata and more. What does it require to rank? Google's algorithm are really intricate. With hundreds of ranking factors that influence how Google ranks websites, there is much to consider. Irrespective of having numerous elements at play, you can find some that take a bigger influence than others.
The key to any prosperous search engine optimization or internet marketing campaign is customization. Each business is unique, and at our Utah SEO company, our internet design strategies are tailored to your individual requirements. It will take a lot more than simply creating a beautiful website to rank in top for search engine ranking positions. You additionally ought to establish domain authority and make certain that search engines recognize that you might be a trusted source and that you will be a greater source of information compared to all your competition.
Our Utah SEO company considers tracking, analytics and attribution at the heart of everything we manage. Our first measure is always to ensure that our clients have the appropriate tracking in place to measure and record on the performance of your marketing campaign. SEO has one of the best ROI's in all of advertising. This is because you can promote to individuals in the specific moment when they are searching for your products or services that your business provides. If you rank well for your most important search terms; you have an incredible opportunity to persuade possible customers that they have to do business with you!
Search engine optimization (SEO) in Utah is actually a method of improving your website's rankings in Google and other search engines, including Bing, YouTube and Yahoo. Building domain authority is often the most challenging component; which is why it is the place you see the maximum people trying to game the system. Search engines do not like being scammed, which is why website penalties came into being. Spam links from shady websites might help you in the short term, but not in the long run. At best, they're a waste of time and money. At worst, they will get you permanently blacklisted. These ranking facets relate to elements on your website that influence ranking.
The following factors are some of the most essential on-page elements to optimize:
Targeted keywords
URL's
Title and description tags
Heading tags
Images
Content
Page load time
Mobile friendliness
Freshness and relevance of website content
You can build the most rapid, sleekest site in the history of the internet and never rank in top ten SERP positions. That's because search engines and visitors will be often looking at just two completely different things when they go to some website and should you only cater to one, you'll never get to the pinnacle of succeeding. However, search engine optimization is about getting the number one page ranking in Google. When it's done correctly, our Utah SEO company can improve conversions, drive sales and help boost your company's bottom line.
When we say off-page elements, we're talking about signs from outside sources that help Google know how trustworthy your site is. Here are a few off-page factors for you to consider. Consistency in your business information (same name, address and phone number online). Amount and quality of reviews on sites such as Twitter, Google, Face Book, Yelp, etc. Having relevant, authoritative sites linking to your website is also a significant element. These type of links hold more weight than links from lower quality sites, so obtaining quality links is crucial.
Omnileads runs a large technical analysis that helps to identify certain areas for the place to enhance the existing website for enhanced Utah SEO achievement. That's why we take offsite optimizations so seriously. To use the industry standard, we are a 100% white hat SEO organization which means we only use the optimization methods that Google supports and approves. In the event you might be prepared to increase your business market share and improve your bottom line; make sure your target demographic can find you rather than your rivals when they move looking for these products or services you offer.
Since your campaign progresses, new opportunities arise from our consistent, targeted research. Sometimes that means we discover much better means of presenting your present content, other times this means people want to add more. In any event, both of the form portion of this phase. Do not concentrate on targeting comprehensive search terms simply because they have substantial search volume. Find search terms specific for your target market so you attract quality targeted visitors. Make sure your target keywords have the search volume, and that you are not targeting keywords that no one is searching for!
Omnileads SEO focuses on the fundamentals to create an organic search strategy that is results driven and builds a foundation for future ongoing accomplishments. Through analytics, content and reputation management; we function to increase natural (organic) visitors to your website. We have a proven track record of creating measurable results for our clients because we never take a one-size-fits-all method with our Utah SEO. To meet your individual needs effectively, we build an internet-marketing program that is as exceptional as your business.
Our Utah SEO company's work is never totally done. Once we start working with your business, we develop a comprehensive strategy to generate powerful results. Possibly you'll want to add more products or services or you'll only want to expand into new locations or maybe you only want to grow your market locally? No matter what your online internet marketing demands are, we've got your back!
We'll make sure that our team is consistently focusing on what's essential for your success. In the event you prefer to increase your SEO as well as your bottom line; call us for a no-pressure, no-obligation consultation and site analysis. Contact Omnileads SEO today, and begin growing your business exponentially. In case you're ready to invest in a ground-breaking victory for your company, we would like to hear from you today!
Choose a Utah SEO company that will deliver on its promises. Omnileads lets you grow your clientele organically and you pay as you go, so there's no chance you'll pay for results that go undelivered. If you're looking for honest SEO practices and guaranteed rank improvements, speak with our team today about your campaign.