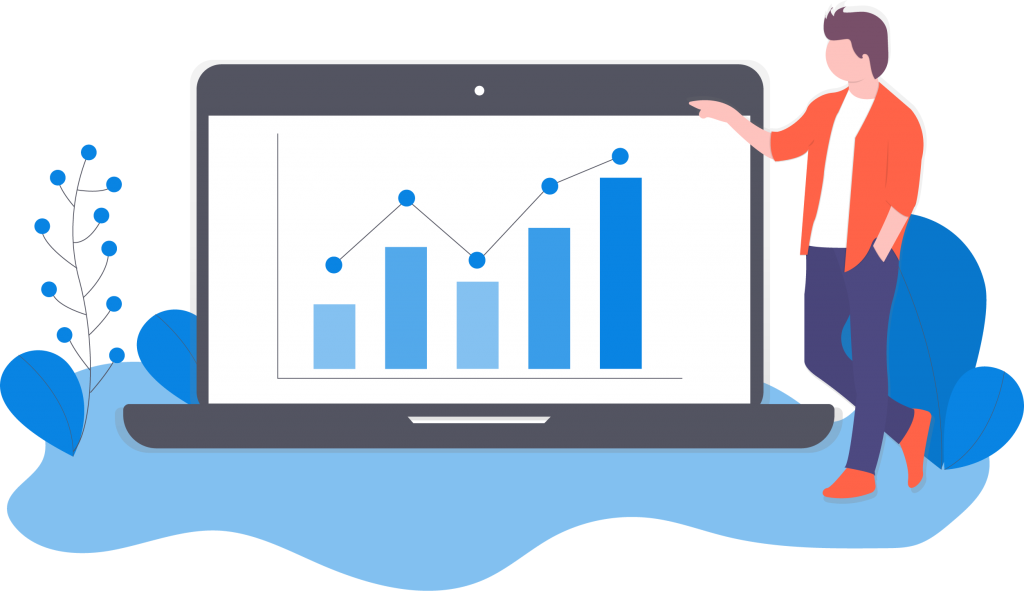 Marketing Companies In Utah
---
We are not your run of the mill SEO marketing companies in Utah! You will not find a better Salt Lake SEO agency like Omnileads because we do not adhere to the rules as we color outside the lines. We use methods that you won't find at other SEO marketing companies in Salt Lake City. We know the searching and buying behavior of your client's both online and offline. We drive traffic for ultimate conversion!
While there aren't as many marketing companies in Utah as there are in other large states, there is still a lot! Choosing between marketing companies can be a real challenge, so most people decide to go with the marketing company that everyone loves and trusts. Omnileads is located in Salt Lake City, and we are the most trusted digital marketing firm in Salt Lake City.
We take a different approach to marketing. We use a combination of website marketing, SEO, PPC, PR marketing, email marketing, and press releases, among other marketing techniques, to achieve the best results for our clients while operating on the lowest budget possible.
What's the Best Kind of Marketing?
You may be wondering which kind of marketing would be best for your business – traditional marketing or digital marketing? Traditional marketing consists primarily of TV, radio, and print. These marketing mediums can still be lucrative, but it depends on several factors. For example, the product or services at play, the audience being marketed to, the geographical location of the target audience, demographics, and other factors will determine whether traditional marketing or digital marketing is best.
Many marketing companies in Utah offer both digital and traditional marketing services. However, many of these marketing companies wind up stretching themselves thin, and they provide inferior services to their clients. On the other hand, by focusing all of our attention and efforts solely on digital marketing, we are able to provide much better marketing services for our clients.
Why Digital Marketing is Better than Traditional Marketing in the 2020s
Traditional marketing has its upside, but traditional marketing continues to produce fewer results a digital continues to take over. With traditional marketing, you can get your message to a very large audience in a very specific location within a very short period of time. The problem is that you don't know who's going to see, hear, or read your message. Will it be somebody who's interested in your message or not? Will it be somebody who has the money to pay for what you're selling or not?
Digital marketing solves this problem and does much more! With digital marketing, you can save thousands upon thousands of dollars on just one marketing campaign alone! You can find exactly who you want to see, hear, and read your message and get directly to them, skipping over everybody who may not have an interest in what you're selling. You can determine who is in the market before you advertise, and people who use digital marketing achieve much better results at a fraction of the cost of traditional marketing.
Choose the Right Marketing Company
Perhaps the greatest difference between traditional marketing and digital marketing is that digital is a two-way conversation, whereas traditional marketing is a one-way conversation. The best marketing companies in Utah are aware of this and know just how to use it to the advantage of their clients. Omnileads is one such Utah marketing company.
Our marketing services are second-to-none in terms of producing results, giving our clients options, and giving our clients the best bang for their marketing buck.
Businesses like people are unique. They all demand to communicate, but the message, medium and crowd depend on each situation and individual personalities. Being one of the best full-service marketing companies in Utah, Omnileads SEO has the resources to create a suitable package of services for every customer. From SEO marketing to branding, we create marketing solutions to each case for strategic, cost-effective and concrete results.
This is where Omnileads rolls up its own sleeves. No nonsense. No drama. No hint questions. Our talented designers, copywriters, and SEO marketing specialists in Utah are here to get the work done. To build something that makes an impact for our customers with all the skills to pull it off.
Omnileads is one of the best Google SEO services you could trust. We have great pride in this because it is not readily achieved. We have years of practical experience managing campaigns with a local, regional and national range. Our marketing company in Utah is certain to get you in front of your audience at the suitable time, regardless of where they truly are! Let's build a vision. Step back, see the significant picture, make a strategy. Where do you wish to proceed? Omnileads marketing is your partner, whether we collaborate with your marketing team or behave as a fully outsourced marketing department and ad agency. Let's tell the entire world your story.
SEO (search engine optimization) places your website in the organic results section of search engines. Being found by means of direct searches is your best way to attain good results online. There are lots of SEO marketing companies in Utah to choose from; but there is only one Omnileads that can provide you with the best SEO experts possible.
Studies show that small businesses running their own AdWords campaigns throw away at least 26% of their budget. Are you maximizing your budget and accidentally throwing away money? Omnileads knows what things to start looking for to increase your campaign's success. We have the team and the in-house resources that will help market your business in the most cost effective way possible.
Our team of professionals is dedicated to taking your business to the next level. We help our customers plan, build and maintain every facet of these markets; from implementing and designing websites to search engine optimization (SEO) along with social media management. Regardless of your marketing or advertising objectives, we have the experience and the know-how to get the job done correctly.
Website design is one of the most crucial elements in your marketing mixture. Make certain that your advertising bucks are turning into earnings by having a great website that easily converts your visitors. Remember that as one of the best marketing companies in Utah  our team will continue to work with you to develop a website that is modern, user friendly and contributes to greater sales.
Marketing sells, but that's just the baseline. Omnileads Marketing can transform your business, build a new website, make you a force to be reckoned with. Details make all the difference! As the most effective marketing companies in Utah, Omnileads helps you increase in sales, earnings, and profit.
With most marketing companies in Utah, you'll pay an upfront fee and hope for the best. At Omnileads, you'll only pay for actual results. Your success in business is our success as well, which is why we offer a unique Pay as You Grow marketing service that is sure to meet your budget. Find out more by calling one of our specialists.