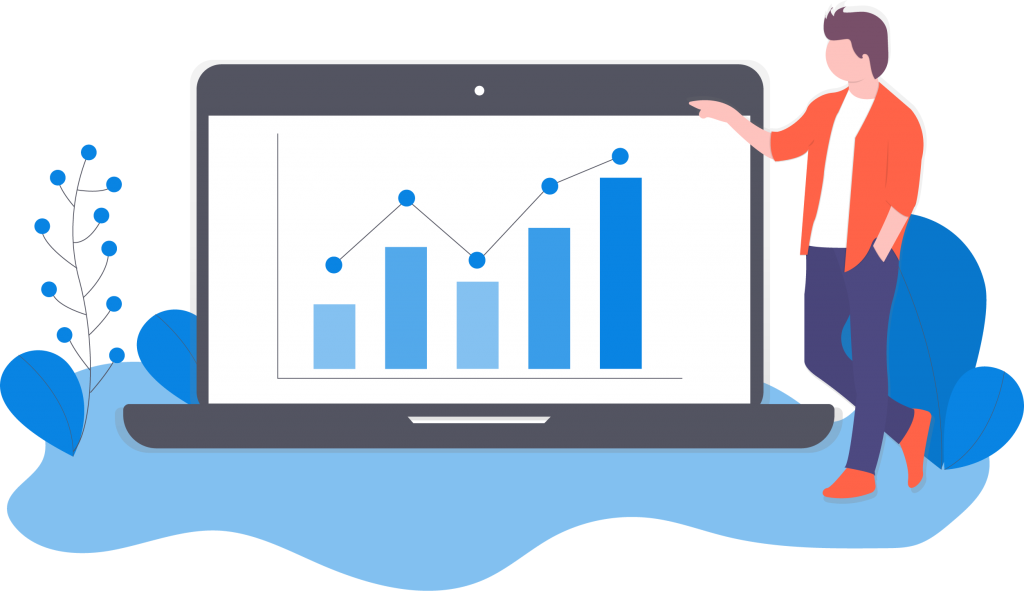 ---
A lot of folks visit the internet to find local businesses so it's crucial that you establish yourself online. The best means is always to treat the net as a form of advanced phone publication and do not attempt to accomplish a great deal more. Our Salt Lake City SEO marketing firm concentrates on catering to individuals primarily in Salt Lake City looking for your product or service whilst being specific as possible.
Omnileads LLC is the leading Salt Lake City SEO firm for two reasons:
1. We deliver the results we promise
2. We let our clients pay as they grow
Omnileads Provides A to Z SEO Services in Salt Lake City
Modern SEO is more than keywords. In fact, as the search engines continue to evolve, keywords mean less and less. Search engines are smarter than ever before, and they're only going to keep improving. Today, search engines rank content based on topic more than keywords. For example, if you were to create a blog post with the keyword "resume templates for employment," you might actually rank higher for relatable keywords like "Top Job-Finding Resumes" as well.
In addition to keywords, which are becoming less important by the week, Omnileads also provides:
Content Writing
Website Optimization
On Page SEO
Off Page SEO
Directory Citations
Website Press Release
and more!
We Provide Customized Salt Lake City SEO services
Unlike other SEO companies, Omnileads customizes each SEO campaign according to the distinct needs of the individual client. When a client employs us, the first thing we do is provide a free website audit. This involves going through a client's website page-by-page and post-by-post to determine their website's strengths and weaknesses. Also, we do this to see if the site is ready for SEO.
The importance of having a good theme, good website functionality, and a great blend of excellent content from text, videos, and images, can't be overstated! SEO drives traffic to Web pages. Good SEO causes page viewers to click to other pages on the website and stay on the site for a while. If your Web design is weak; if your theme is outdated or too dull; if your content isn't stellar, and your permalinks aren't set properly; the viewer will have a bad experience on your site!
SEO Can Cause More Harm Than Good
What? How could this be? Search engines take notice when website viewers bounce off of a Web page as fast as they arrived. There are a lot of things that can cause viewers to bounce, and that is why it's so important for Omnileads to perform an SEO audit before we implement our SEO campaign. The last thing you want is for Google to drive a bunch of traffic to your website as a result of your SEO efforts, but then permanently punish your website in the rankings because all that traffic that Google sent bounced off your site immediately.
Let's take the time to make any little tweaks and adjustments needed to ensure that when we send traffic your way, that traffic will stay and have a higher chance of converting into customers, fans, subscribers, followers, etc.
Contact Omnileads Today
When you need Salt Lake City SEO services, you can count on Omnileads to get the job done. We allow our clients to pay as they grow, meaning that our monthly fees only grow as they see results from our SEO services. What do you have to lose? We can tell you what you have to gain!
Searching "dog groomer" will bring up hundreds of results but "California dog groomer in San Francisco" will have much less. While you'll have someone trying to sell the same product or service as you, there is significantly less competition over special search terms, that gives you the option of getting noticed a lot more often.
Along with choosing the most suitable keywords and phrases, our Salt Lake City SEO can help you post top quality pictures of your business and work on getting you great reviews. Latest Google algorithm updates today take both of these extra facets into account when displaying research results and so are invaluable for getting an advantage on the competition.
We have been doing SEO in Salt Lake City, Utah for many years now. Most companies in this area have more salespeople compared to experts. Our company is unique, we focus on our existing customers rather than on our pipeline. Our customers vary from lawyers to small and large corporations. We feel that internet search engine optimization requires specialists, specifically a team that is 100% devoted to your undertaking.
Our Salt Lake City SEO company begins every search engine marketing engagement with a very clear understanding of your targets. Once we understand your goals, we all assess the strength of your existing website. In case you happen to be a completely new company or even a start up, it is usually going to take some time for you to build domain authority in your industry. In the event that you previously have a web site being built for you; we can usually jump in!
With a clear understanding of your own goals, we then build a road map and timeline that outlines exactly the task we're going to do and how we have been going to do it. Our SLC SEO team is comprised of seasoned pros located in the heart of Salt Lake. In the event that you are a local business looking for a search engine optimization company that is located near you we encourage you to come visit us at our downtown Salt Lake office.
Once you consent to the detailed and strategic road-map; we delegate a seasoned search engine marketing account manager that will detail out the task to be completed in monthly ongoing intervals. Everything we do is accounted for! Only our Salt Lake City search engine optimization company, believes in honest reporting with amazing results so you can expect full-monthly evaluations of both work performed and performance analytics.
With nearly 85% of households using online search engines for shopping reasons, hundreds of small businesses are creating sites to get noticed. However, a surprisingly small percentage of those companies know there is minimal point in advertising to anyone but those who dwell nearby. An ad for an electrician business placed in a magazine in town hundreds of miles away makes no sense along with the web site ads that aren't distinctive. Just because everyone can see it will not mean they really should, is another way to better understand the point here.
By focusing on nearby neighborhood customers, a higher percentage of visitors for your site will likely be interested in purchasing something, cutting down advertisement expenses and making you more money. Optimizing your site for the local search results will help to position your business to the people that matter to you the most.
Local marketing is one of the most important aspects for the success. As far as regional marketing, you must be correctly utilized to bring in the most revenue possible. We advertise your business as you desire like a newspaper advertising and make an effort and attract people who are genuinely interested. After all, there isn't any point in trying to market something to a person who can not actually get it. Local internet search results will help position your business for the people who matter the most.
While some Salt Lake City SEO companies find that they can easily sell to long-distance buyers; as previously stated, most have no reason to target anyone but those close to them. For example, a person looking for quality plumbing leads nearby. If you spent the previous 3 years targeting the term "plumber," your company might potentially show up as a top result for a random search on Google. That's great, right up until you understand that they are living halfway across the country. Instead of going after generic terms, we help you localize keywords for people who are near you.
If someone in Nevada finds your Denver business, odds are they won't keep on the site for very long. Let our Salt Lake SEO experts help your website attract individuals nearby who can definitely utilize your services. Doing so will provide much greater information for additionally optimizing your site and helping you grow your online existence; not to mention bringing in more customers. A determining factor in having your web page show up on research results is your significance from what is being searched.
We revise on-page content and meta tags to increase relevancy in the opinion of search engines, optimize your local map(s) listing and include videos and pictures of your true location which will help both rankings and visitor engagement and obtain citations (mentions of your business name, address, and phone number) will help raise your page visibility from what search engines would call increased recognition of your business. We will locate and consolidate duplicate listings accordingly to ensure all reviews and citations are properly listed to one location, all with the goal of increasing your local search relevancy.
Give Omnileads a call today if you are in need of the best Salt Lake City SEO services Utah has to offer! Speak with an expert from Omnileads when looking into Salt Lake City SEO for your website. Our expertise means more visitors to your site, greater visibility on the Web, and more sales each month. We utilize safe growth practices approved of by Google to ensure organic growth that delivers real value.