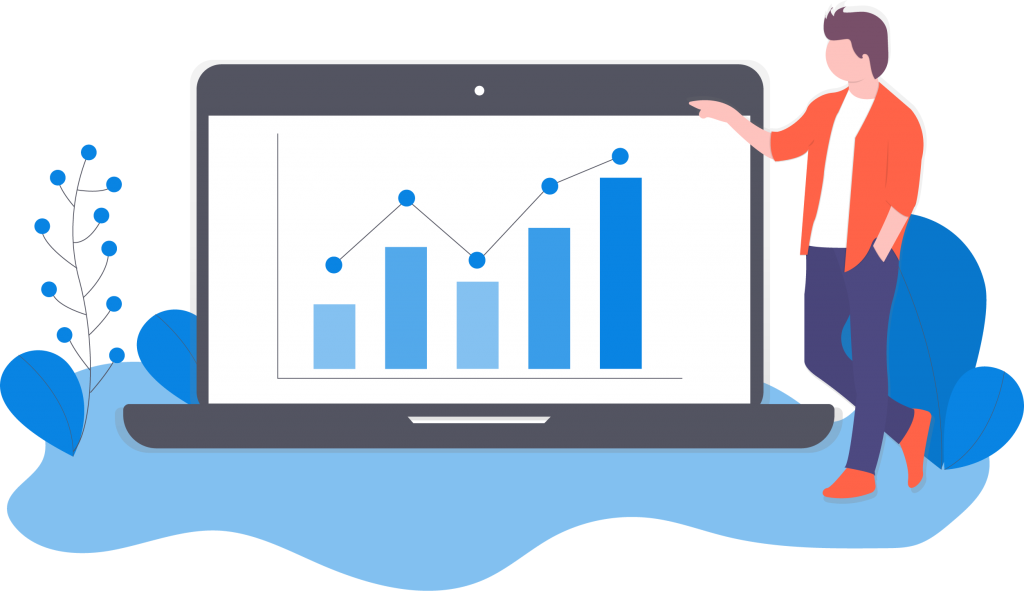 ---
Omnileads is pleased to be your local marketing company in Salt Lake City, Utah. As a small business, we understand the challenges of growing into a business and the value of customer service. Every online marketing plan is unique and should really be treated as such. Your online marketing needs to be as unique as your business. If you provide services on the local or regional or national level; the possibilities are excellent that local SEO marketing can provide significant gains for your business. Do you want to rank your local business on Google and their local maps or on other local search engines? If so, you're in the correct place. Omnileads local SEO is a potent online marketing strategy that puts your business products or services in front of capable potential customers in your region.
Local SEO is about how you can maximize your website to rank better for a local audience. A website gives you the opportunity to target the whole (online) globe. But in the event your target audience for your business is actually located in or near the city you are in; you must practice at least some local SEO. You want to focus on your city name and other particulars. In summary; you want to optimize so people know you you are precisely located and can find your place of business. Omnileads will help explain what local SEO is, which means you can optimize your local site!
In all actuality for many businesses local SEO provides a greater return on your investment (ROI) than any other form of Salt Lake City SEO services. The ROI of local SEO (search engine optimization) originates from the simple fact that, not only is the procedure tremendously efficient for reaching potential customers but much of the platform is offered from Google and other search engines.
For those of you that are unaware, claiming and optimizing your Google My Business listing is your cornerstone of local SEO. If 60 percent of businesses haven't even claimed their GMB listing, we doubt that you have done it as well. But while claiming your Google My Business listing, it is a very great starting point. There is much more to local SEO compared to that; however Google has an estimated 90% market share (in the USA, at least). Which means that a lot of folks are using Google to search for local businesses.
Google introduced their internet marketing platform to help customers more efficiently find what they need when and where they desire and other search engines soon followed suit by launching their local platforms. In case your business design is appropriate for local SEO marketing, you really ought to make your move to maintain your business listings and start taking advantage of potential options; especially the ones currently offered for no cost from Google. Local SEO denotes the process of optimizing your online existence to attract a lot more business from relevant local searches. These searches require a place on Google and other search engines.
If you have a local business, optimizing your website is about making sure people can find you. But even when you're not knowingly getting visitors in your building but are targeting a market that is located in precisely the same geographic area where you are; you will need to optimize for that location. This is what we call local SEO. In case your business functions within a specific market; our Salt Lake City local SEO can help enhance your chances of capturing new customers at the time they have been likely to make a purchasing decision.
As a ground rule these days local SEO is unquestionably the easiest to maximize when you have a proper address in a region/city. The thing is that in the event you would like to enhance, for instance, a service region that you are not located in physically, your main software for optimization is content. You should only compose a lot about that location. We discovered that often this contributes to forced pages that have very little to do with the business at hand. It really is obvious that these pages are only included for other local SEO reasons.
Today the vast bulk of internet searches are performed from a mobile device so when a lot of your potential customers are now searching online for what you have to offer; local SEO can help you increase your market share and revenues. Depending on the market you are in, that may have some impact to be honest. But I would not call it suitable optimization. For the majority of companies, that strategy won't do the job very well. It really is not true local SEO optimization when no one else mentions a certain product or service on their website. When there is competition, make sure you use other methods too.

Local Search engine marketing (SEO) involves the employment of many different strategies to convince Google that your business provides the best match for a prospect in search of what you offer. This is reached through an assortment of Utah digital marketing company tactics that leverage phrases and keywords. There is a great deal you can do online to maximize your website for a local crowd. If you are running a local business; things such as word-of-mouth along with a print booklet additionally can contribute to local SEO.
In local SEO, a geographical mark is inserted to your keywords to improve your probability of getting in front of competent potential customers in your town. In the event you mention your website and social profiles on your offline marketing efforts, your Facebook likes might go upward your Twitter followers might increase, and the direct visitors on your website will get higher. One way or another, this will soon be visible to Google.
The most striking aspect of a local SEO marketing strategy is that when executed correctly, your products or services are put in front of qualified prospects who want what you have to offer at the moment. Unfortunately, the processes required to put these efficient marketing platforms to perform can be daunting to business owners that don't commit their days leveraging online marketing strategies to increase earnings and develop their organization.
Thus, back to our main question as far as what is local SEO? Local SEO consists of lots of facets that help you handle your local audience by superior rankings in search engines. It truly is not simply optimizing your speech or your social media strategy; it's all the things combined that people call local SEO. The specific techniques for local search engine marketing range primarily based on your business model and goals. However this type of online marketing platform is based on using best practices, proven methods and impeccable research to identify the ideal combination of key words and geographical, keywords.
It's not enough to throw target keywords on a page on your website and call it good. In fact, that may damage your probability of improving your website rankings. Your ending goal is to attract more customers, boost your business, and increase your visibility on Google. That is what Omnileads will offer to you through our proprietary local SEO strategies. Because the search engines continue to expand and polish their local and hyperlocal SEO platforms, a growing number of businesses find this method invaluable for achieving their targets.
Fortunately, the digital marketing experts at Omnileads know just how to put this highly effective technology at work for you. As a part of our overall SEO and internet marketing strategy, we can position your business to catch the biggest potential share of your target marketplace. Contact us to learn a lot more about how you can boost your business using local SEO marketing in Salt Lake City, Utah.