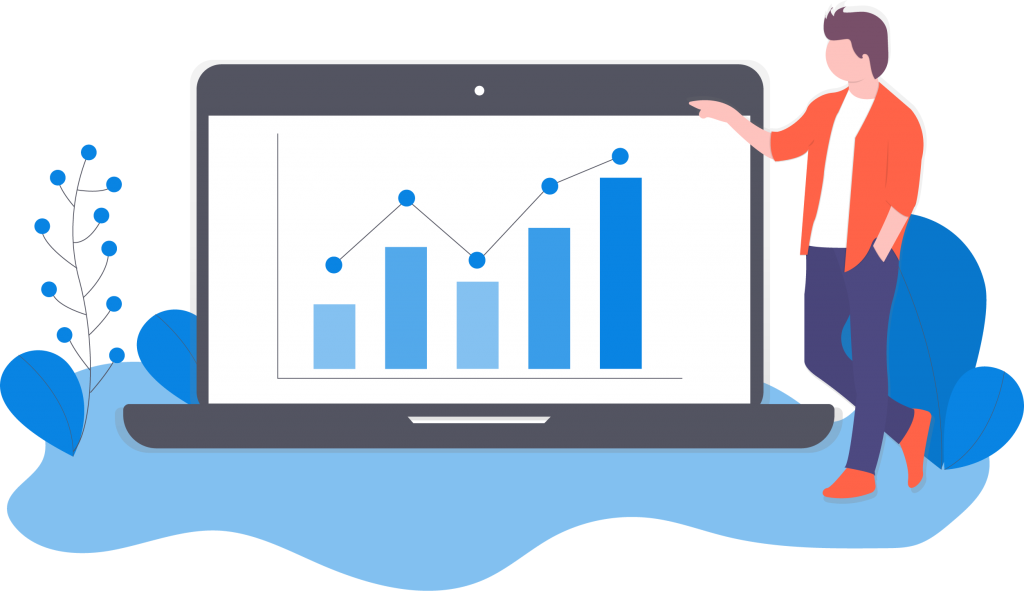 ---
Omnileads is powered by means of a passion to exceed expectations and provide customers with real results! To accomplish this aim, we have a proven process for obtaining the best Utah SEO services that Salt Lake City has to offer. Helping clients triumph is at the heart of our SEO services. When you employ the SEO Omnileads team, you'll get skilled professionals that want to get your business ahead of your competition. You can get measurable results that will help bring revenue and ongoing leads for your business.
You have a lot of options when it comes to Utah SEO services. For someone who is new to SEO or doesn't know much about it, finding a reputable SEO company to work with can be a daunting task. In many instances, individuals don't even know what to look for! They don't know what separates good SEO firms from the not-so-good SEO firms. Omnileads LLC is the most-trusted Utah SEO services provider, and we'd like to give you some free pointers that you can keep in mind when searching for an SEO company, whether you partner with us or not.
Buyer Beware
The SEO industry is a bit like the auto-mechanics industry. Just like auto-mechanics, SEO is a specialty field, and proportionate to the population as a whole, only a small handful of people are experts in SEO. Just like everybody eventually needs work done on their car, so too will everybody who owns a website need SEO services. While there are honest, fair, and great mechanics out there, there are also lots of shady mechanics out there. Shady mechanics may do a poor job, overcharge you for the work they do, and they might even sell you work you don't need.
The same can be said of the SEO industry. Just like the sketchy mechanic can instantly sense when a car owner knows nothing about vehicles, dirty SEO tricksters can also tell when an individual knows nothing about SEO, which makes the client vulnerable. If you find a great, trustworthy mechanic who operates with integrity, you will stick with him no matter what. Again, the same principle applies to your Utah SEO services provider.
Why More People Partner with Omnileads
At Omnileads LLC, we take an entirely different yet highly effective approach to SEO services. Rather than instituting an automated SEO system, we personally get involved with each client that hires us. This hands-on approach leads to better and faster SEO results. It also allows us to get to know the client's website and analyze it for problem areas. By knowing a client's weaknesses, we can better customize our SEO services to play to their strengths and optimize our client's potential for success with their SEO endeavors.
We Put Our Money Where Our Mouths are
One of the aspects of doing business with Omnileads that our clients love is that we allow them to effectively "try" our services for a very small monthly fee. If they're not happy with our services, and we do not deliver results, we will gladly refund this small sum of money in full. If the client is happy with us, then we allow them to pay as they grow, so it is a results-based or performance-based charge. When a client pays as he or she grows, they only have to pay more after we achieve the results we promise. You won't get that from a lot of Utah SEO services providers!
In case you've had a negative encounter with another Utah SEO services company in the past; unfortunately, you're not alone! The good news is we get it and we are right here to bring back your hope that a true and honest Salt Lake City SEO company still exists. Not to mention, the ability to get genuine results upfront prior to any payment compensation!
SEO Omnileads is a pioneer in the sphere of search engine optimization (SEO) and website marketing. Our Utah SEO services will help you beat your competition and make your website hit the first page of Google search results. Although this industry is volatile, we keep up with and anticipate any shifts (algorithms) in the playing area.
Our Utah SEO services marketing staff begins by working with you in an information-gathering manner. Understanding the existing state of your business is an essential step in determining strengths and flaws of your marketing, brand opportunities and what's the forecast for the nearby future. Omnileads is confident that you won't lag behind your online competition when you partner with us. Whether its SEO, PPC, social media or web design; you name it and we will absolutely crush it for you!
Omnileads is a native Utah SEO services company whose team of Internet marketing experts provides SEO (search engine optimization), ad-words management, website design, social media and other services throughout the country. It is not necessarily about getting visitors to your website but about getting the appropriate kind of visitors. Omnileads will thoroughly research keywords to make certain that you get all the right visitors.
We understand that being a business proprietor, you'll want to be apprised of each stage of your effort. From research and keyword research to campaign implementation and website launch, you can trust that we'll make you a portion of the process. At Omnileads, we make sure you get the best of Utah online marketing.
Our online consultants will ship you a complimentary website analysis report. Your analysis helps you understand essential metrics used to recognize prominent problems with your site and how you compare to your online competition. Our team consistently will provide amazing results for you either locally or for you on a nationwide basis. We will do this by way of cutting-edge SEO and website development strategies.
Our website design team has developed many websites for businesses in almost every industry. There is no other supporting Utah SEO services company based in Salt Lake that has your back than Omnileads does. We're here for your business and all your online marketing and website requirements. Give Omnileads SEO a call or fill out our form today!
Search engine optimization (SEO) is the process of getting your business to the top of search engine results for your target niche through a list of highly targeted keywords. A successful Utah SEO services campaign will rely upon the geographic target audience (local or national) as well as the competition for the industry or product sold. No other business will care about your business and achievement as much as Omnileads. That is the reason why we have no contracts and strive to earn your business on a monthly basis.
Businesses targeting a local industry require a local SEO campaign effort. Local SEO entails a strong online presence, a social media existence and reviews for anywhere your business arises online. Local SEO attaches a geographical location to your business. It really is especially crucial for offline outlets in a city or region or for service providers who need to focus on a few locations. For instance, a bakery business in Salt Lake City really must make sure Salt Lake City customers find them readily when Googling "bakery in salt lake city".
Backlink building is an artwork. It truly is one of the most challenging parts of effective Utah SEO services. In addition to that level of success, our system of website development is the best in the Salt Lake industry. Every Salt Lake City, Utah SEO campaign commences with a thorough search term research. At Omnileads we provide a list of keywords to rank for. We also analyze information about your target audience to use the keywords to draw them to your site.
SEM (search engine marketing) and SEO (search engine optimization) in Salt Lake City can leverage your business if you opt for a SEO company whose marketing strategies can create solid outcomes with positive results. Omnileads is definitely capable of being that company. Thus, even though bringing your website to the first page is really a priority, it is not our only ending goal. Omnileads works long and hard hours to provide your business with leads that have a capability to convert. Our Utah SEO services on and off page marketing techniques will give your business the boost it needs to establish new identification, attract visitors, convert sales opportunities and enjoy repeat purchases.
On the other side, your business's SEO campaign may be targeting a local, regional or national area. The Omnileads SEO team has got the capacity to propel Ecommerce along with other websites to the top of national rankings on Google and other search engines through SEO and AdWords PPC. Speak with our Utah SEO services experts in Salt Lake City now. We'll be glad to show how our Internet marketing solutions can gain your business. The sooner we begin, the sooner your business can accomplish your standard of succeeding.
Most Utah SEO services ask for their clients to pay up front with the premise that they'll see results eventually. At Omnileads, we look at things a bit differently. We only ask that you pay us when you see higher rank and more sales. Our Pay As You Grow campaign is one that is guaranteed to fit your budget.